Evaluation of Michigan's Comprehensive State Literacy Development Grant
Project Summary
The Michigan Department of Education is using the federal Comprehensive Literacy State Development grant to support literacy development in five districts in the state. Over the course of the five-year, $16 million grant, districts and statewide partners will work to advance literacy skills for children from birth through grade 12. The five districts awarded funding are:
Benton Harbor Area Schools 

Detroit Public Schools Community District 

Flint Community Schools 

Muskegon Heights Public School Academy System 

Pontiac School District
The goal of the grant funding is to improve literacy outcomes for all children, especially children who are living in poverty, are English language learners, and/or are students with disabilities, particularly those located in Qualified Opportunity Zones.
Districts are collaborating with partner organizations who provide services aimed at improving children's literacy, from teacher trainings to evidence-based K-3 reading programs. Districts also receive support and professional development from MDE's Technical Assistance Center.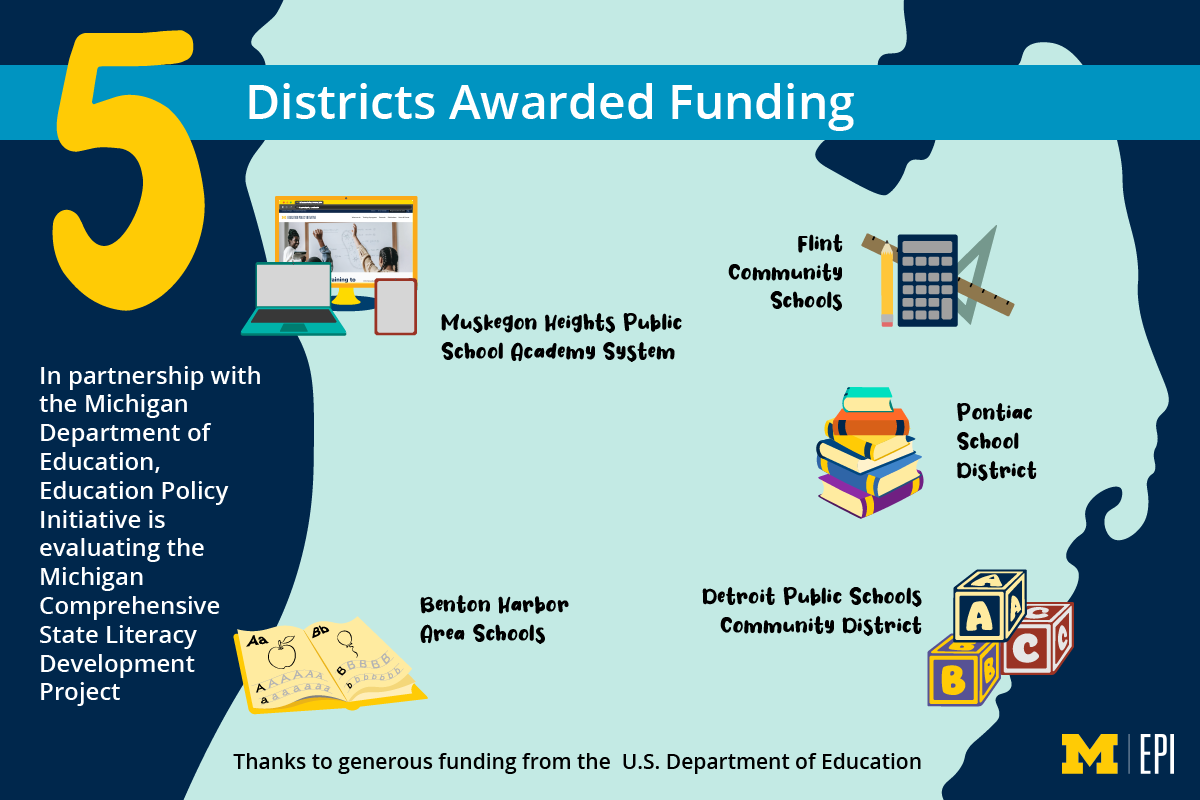 Research Objectives
How did subgrantees (districts) implement the programmatic offerings provided by the grant?

To what extent did the subgrantees and MDE meet their goals to improve literacy outcomes?
Partners
Michigan Department of Education
Funding Partners
U.S. Department of Education