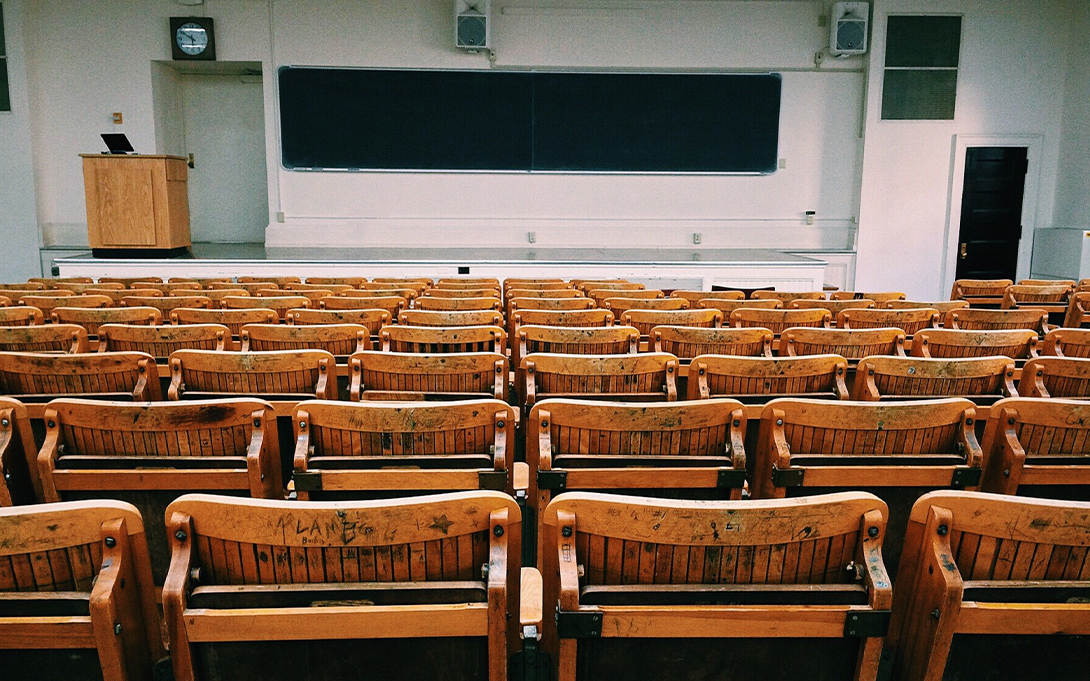 Determining the monetary value of an education often is calculated based on what students pay in tuition and fees compared to what they earn after graduation. But, Kevin Stange, Ford School associate professor of public policy, and four other scholars criticize this formula, as it only focuses on what students' financial returns are from a college degree, as compared with the expense associated with the degree. In their article, "Major Differences," which was published in Education Next, they investigate the costs of running different types of programs and the impacts of resource allocation. 
"Our results underscore the potential wedge between the social and private returns to higher education," the authors write. "That is, the social return to investment in high-earning fields may be lower than wage premiums suggest, because high-return fields also tend to be more costly to teach." The co-authors are Steven W. Hemelt, associate professor at the University of North Carolina at Chapel Hill, Fernando Furquim, Director of Institutional Effectiveness at Minneapolis College, Andrew Simon, a postdoctoral scholar at the University of Chicago (all three alumni of the Ford School's Education Policy Initiative), and John E. Sawyer, professor at the University of Delaware.  
Using data from the University of Delaware's Cost Study (also known as the National Study of Instructional Costs and Productivity), Stange and his colleagues calculate the direct instructional spending per student credit hour to compare costs across departments. They use this metric to establish five new facts about college costs.
There are substantial cost differences across fields of study. Costs are generally higher in fields where graduates earn more and in pre-professional programs, like nursing.

Most of these cost patterns can be explained by differences in average faculty pay and class sizes. 

Cost differences have evolved over time, with some fields showing steep declines in spending and others growing more expensive annually.

These cost differences over time can be explained by additional adjunct faculty, class size fluctuations, and changes in faculty teaching loads.

Online instruction is not a cost-saver, nor is it less or more expensive than in-person classes.
"Public debate about college costs usually focuses on differences between institutions," the authors write. "But the wide variety in costs by field of study should be part of the conversation too."
Institutional and government leaders must consider this variation when making decisions, such as tuition pricing or programs to steer students toward certain programs. The findings also have important implications on limiting the cost of college, the authors conclude.
"Resource allocation decisions have strong effects on learning, instructional quality, and student outcomes, and these effects are likely to differ by field," they write. "Further research should explore these differences by discipline to help policymakers and institutional leaders work to reduce spiraling college costs while maintaining the quality of education that students strive to acquire."
Read the entirety of this article, "Major Differences," in Education Next.
More news from the Ford School