Go Blue Community College Project
Project Summary
The barriers facing community college students are numerous. An elite higher education institution, like the University of Michigan, can play a transformative role in the economic mobility of low-income students through programs like HAIL Scholars, but relatively few low-income students ever matriculate at such institutions. Community colleges are  good places to find high-achieving, low-income students who would benefit from further enrollment at institutions like U-M. In this project, researchers will develop and implement a randomized controlled trial of an intervention that aims to increase the number of low-income students who successfully transfer from community colleges to U-M and complete a degree.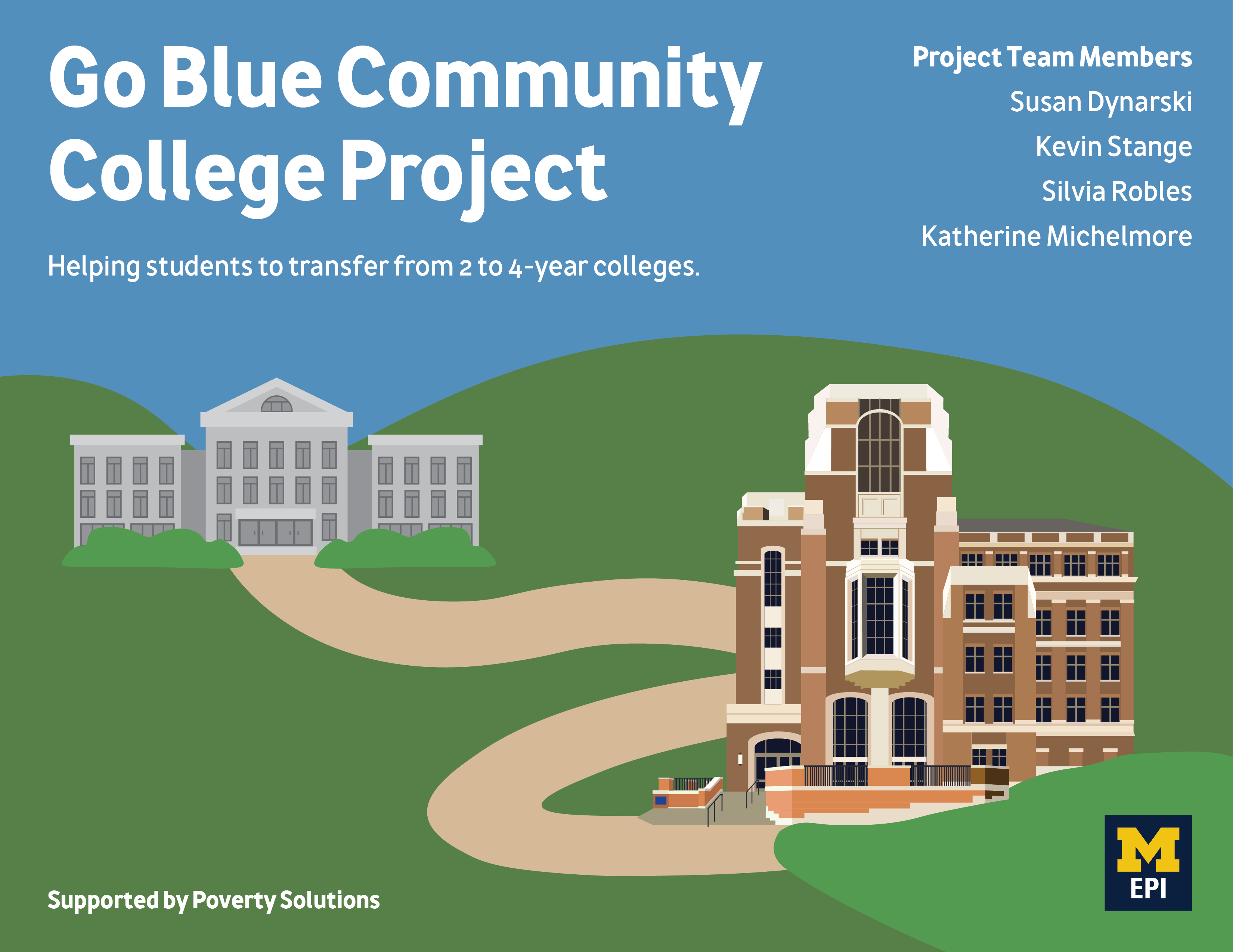 Research Objectives
In the one-year pilot, researchers will conduct a quantitative analysis of Michigan community college students, using administrative data, in order to determine how to best identify potential students to target with an intervention. They will establish partnerships with relevant stakeholders at U-M and several community colleges to collaborate in the development of the intervention.
This project addresses the following research questions: 
1. Among students starting at Michigan community colleges, how many ultimately transfer to a four-year institution? 
2. When do they transfer? From which community colleges? To which four-year colleges? 
3. How many ultimately earn a Bachelor's degree? How long does it take? 
4. Do transfer students repeat courses after they've transferred? How does this affect the likelihood of graduation and time to degree? 
5. What are the characteristics (demographics, high school achievement, college course-taking, college grades) of students who successfully transfer? What are the characteristics of students who do not transfer? 
6. How have transfer patterns evolved over time?
Partners
Poverty Solutions