Effects of COVID-19 on Early Childhood Education Centers
This brief is part of an ongoing study that is tracking implementation of the Boston Universal Prekindergarten (UPK) expansion, including effects of the COVID-19 crisis on UPK community-based centers. We use administrative and interview data to provide a descriptive snapshot of the impacts of the COVID-19 pandemic on UPK centers so far, focusing on three areas: teacher and administrator turnover; child enrollment; and changes in practices that centers are implementing to increase safety. Unlike many programs across the country, UPK centers have continued to receive full funding for UPK slots and for child-care subsidy slots throughout the crisis. As such, the effects we describe here likely represent a "best case" scenario for centers operating in urban areas serving mostly children from families with low incomes.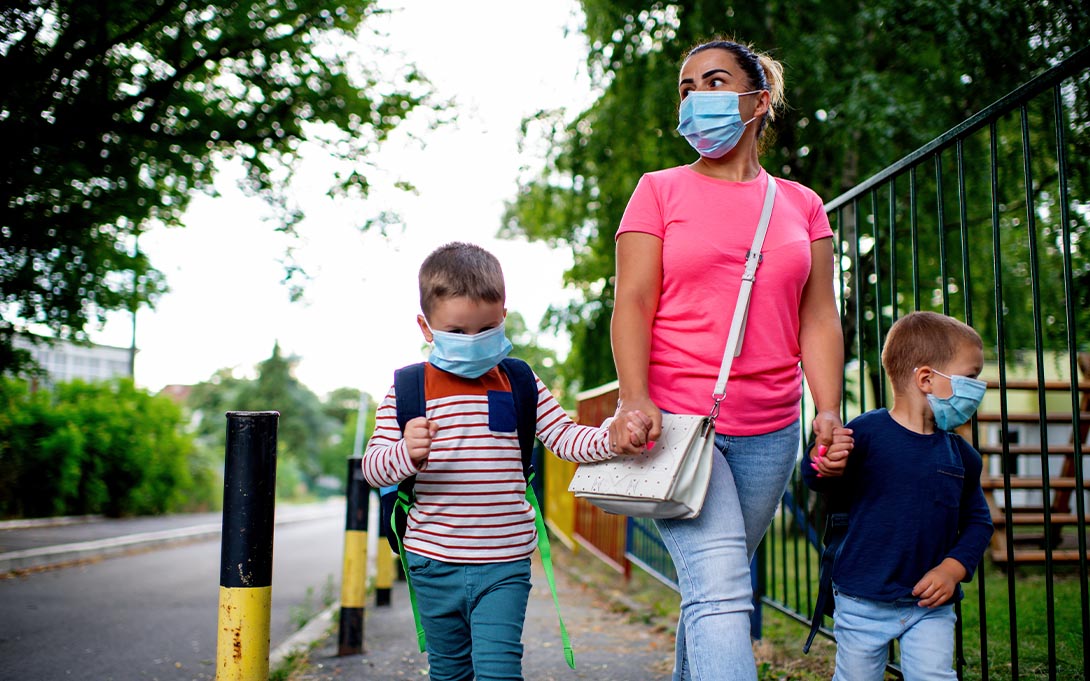 Key findings
UPK teachers' and administrators' turnover rates in the Boston UPK community-based organizations (CBOs) during the crisis were 18% and 10%, respectively. These rates were lower than those observed in many other ECE systems before the pandemic. However, approximately half of Boston UPK centers in CBOs lost a teacher during the pandemic, which makes quality improvement efforts in Boston UPK more difficult.
In fall 2020, the number of UPK-funded children enrolled in CBOs implementing the UPK model dropped by 30 percentage points compared to pre-pandemic enrollment levels. Enrollment partially recovered by winter 2021 but was still down by 16 percentage points compared to prepandemic levels. Pandemic-related drops in enrollment in Boston UPK programs located in public schools were substantially lower (about 4-8 percentage points in fall 2020).
To reopen in Summer 2020, Boston UPK CBOs employed a range of strategies that increased their direct costs and that imply very different social and instructional environments for children attending in person (e.g., teachers spending considerable time cleaning and children spending more time in individual activities).