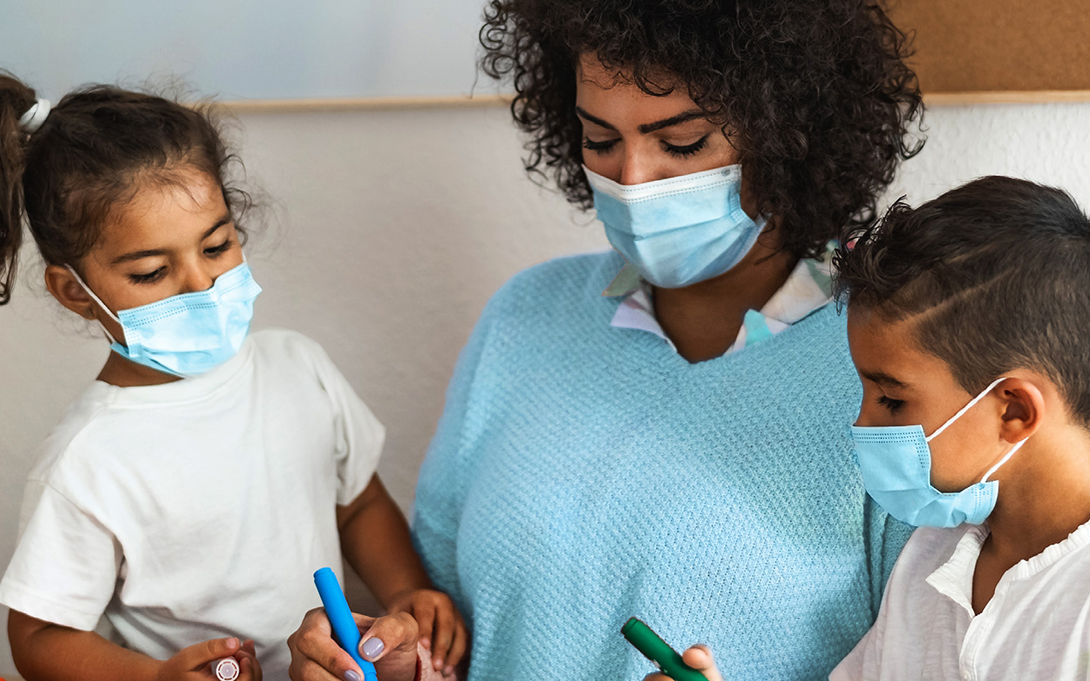 The Education Policy Initiative's recent report, "Historic Crisis, Historic Opportunity: Using Evidence to Mitigate the Effects of the COVID-19 Crisis on Young Children and Early care and Education Programs," has gained more traction in the media, being lauded for synthesizing the effects of the COVID-19 pandemic on children. Christina Weiland, associate professor of education and faculty co-director of EPI, led the project in partnership with the Urban Institute.
"What was really remarkable here is just how consistent the evidence is, even though the effects are localized," she told EdSurge. "A lot of this is not very surprising. What's new here is just being systematic."
The report has helped early childhood educators and parents explain the changes that they have observed in their students and children.
The Colorado Sun pointed out how many children have been affected: "Just how much behavioral problems among young children have escalated during the pandemic was revealed by a report recently released by the Gerald R. Ford School of Public Policy at the University of Michigan and the Urban Institute. In a nationally representative survey of parents of preschoolers conducted late last year, 'parents reported levels of hyperactivity, conduct problems, and peer problems that were roughly 33% to 50% larger than in previous years,' the report said."
Weiland hopes the report opened the eyes of parents and early childhood educators to new solutions.
"We know that families and schools need to be partners in supporting kids," she said. "This [pandemic] seems to have pushed the envelope on that. I hope what it's done is reset parents' and educators' expectations about what is doable and normal around home/school connections."
Read the entirety of the report here.
Read the news items regarding the report below:
More news from the Ford School